Your Law Firm Can Benefit From Using Secure Remote Access.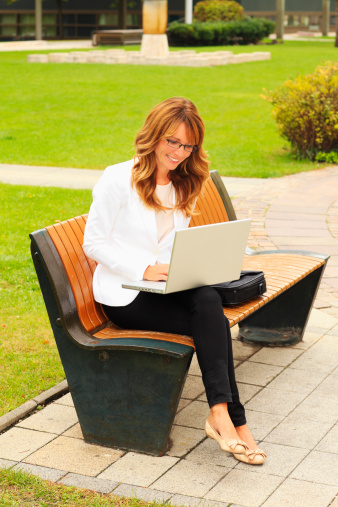 Did you know that your associates, partners and staff have the ability to work from any location securely, as long as they have an Internet connection and the right technology?  With today's networks and computer programs, your employees can work remotely from any location, offering a wide variety of advantages for your firm:
When employees have secure remote access to your files it promotes flexibility and cuts down on wasted time and money spent commuting.
Your legal assistants and associates can maintain productivity during bad weather, or other circumstances where they might be forced to stay home and away from the office.
Those who work remotely often get more work done than when in the office with ongoing distractions.
With constant access to work, your firm's attorneys and associates will spend more time on their cases and workload in the evenings or on weekends at home than they would during late-night hours in the office.
Consider the following technologies to increase the benefits of remote secure access:
Virtual Private Network (VPN)
A virtual private network provides secure access to your firm's network, allowing attorneys to log onto your firm's network from a remote location. They can work securely on confidential client information, and share data and network resources in a secure manner.
Video conferencing uses visual and audio transmissions to allow employees to work remotely and attend meetings and collaborate with colleagues. When choosing video conferencing software, ensure the software offers the ability to share documents and presentations during a video call.
The cloud offers many benefits for your attorneys and staff working remotely. With the cloud, they can access critical data and applications securely from any location. However, as the Managing Partner, you're responsible for safeguarding confidential client information. It's important to inspect your provider's encryption, privacy policies, and backup services.
What to Consider Before Allowing Remote Access
Before allowing remote access to your files, you must identify which employees have the discipline to work securely and independently. Also, consider different techniques you can use to remotely manage their activities. While technology can enable work from locations outside the office, there are important confidentiality and security concerns to consider.
Identify the best candidates.
Provide the right training.
Tailor your technology to provide proper and secure working conditions.
Ensure oversight capabilities for supervisors.
With proper consideration, your choice to allow your attorneys and staff to work remotely can benefit your firm and clients alike.
For more information about secure remote access, contact CAT-TEC by calling (416) 840-6560 or emailing us at: {email}
Client Success
"I have an offsite assistant, and all of my files (drawer-upon-drawer of them) are now  available. The ability to load documents from the offsite location, and have them [available] for me exactly when I need them is the great benefit of the SaveYourData software,"
The Michaud Group
readmore