Will Apple Stop Spying And Give Users More Control?
We all hear the rumors, the buzz, and constant speculation any time there is a hotly-anticipated iOS release hyped at an Apple keynote. We read the online gossip about the features announced and compare past keynotes.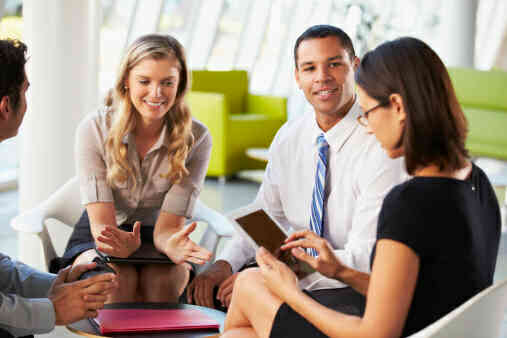 If you're reading this, you've been there. We have, too. More importantly, we ask the same questions. Will my current iPhone or iPad be supported? Will there be settings to make my iPhone or iPad operate more efficiently, and improve battery life? That's the ultimate goal for every Apple product user. That, and the glittering unicorn emoji, naturally.
So, let's dive right into Apple iOS 11.3, shall we?
The release of iOS 11.3 is the third follow-up to the overhaul that was iOS 11 from 2017, and – if Apple is being honest – it's entirely due to the scandal for which news broke just before Christmas.
Owners of older iPhones are going to love Apple iOS 11.3 because it's the promised "fix" to the controversial iPhone-slowing process that Apple covertly implanted in our beloved iDevices, intended to slow down the operations of dated models to prevent "sudden shutdown" of the iPhone. (Pssst…Apple…we didn't believe you!)
Unless you've been comatose for the last six months, you've heard of Apple's scandal in admitting it slowed down older phones. There were vague excuses, but it felt like a confirmation to many who joked that it seemed like Apple implanted alarm clocks of sorts that made iDevices slow to a crawl around the 20-month mark, fueling the desire to upgrade the device to the latest version – a well-controlled supply and demand market. Cue Apple's admission and iDevice owners worldwide felt vindicated, completely ignoring that gnawing feeling of how many devices we feel we'd been tricked into purchasing since the release of the very first iPhone over a decade ago. It wasn't until after Apple's offer of battery replacements – at a "discount" – and this release to put control back in the hands of the user that we began to realize that we feel a bit violated.
Looking more closely, Apple offers several features in iOS 11.3, so let's take a closer look at the highlights of what we get with our digital apology.
Animoji: Have you ever wanted to turn yourself into a bearmoji? Available in the Messages app, now users can select the bear, dragon, skull and sullen lion characters to mimic facial movements and include voice recordings.
Apple News: Apple News: A new, customizable "For You" section with personalized content, including video.
Advanced Mobile Location: An improvement on Location Services, when toggled on this setting automatically shares a user's location with emergency services when an emergency call is initiated.
App Store Updates: Updates impacting user experience, like the ability to sort reviews by Most Recent, Most Helpful, Most Favorable, and Most Critical, have been long awaited. Thanks, Apple, for catching up and giving users what is most helpful! Apple is recognizing that users want more control and customization of their devices and this update, which also includes file size of updates, will make the App Store more useful in general.
Security Improvements: Ever a concern, Apple detected cybersecurity vulnerabilities in Mail, Find My iPhone, iCloud Drive, and the Phone and Clock apps and patches for these were included in the 11.3 release.
Battery Health: The infamous battery issue has its own setting! Users can get up close and personal with their battery details in Settings, Battery, Battery Health (Beta), and see maximum charge capacity and peak performance capability – and the battery will also indicate if it needs replacing.

It's only when the charge capacity is less than 100% that users will see a message that "performance management" features have been applied (aka, the slowing-down effect) and offering the user the ability to disable this. Users might notice increased operation speed, but Apple warns to expect sudden shutdowns.
Note: Disabling this feature is semi-permanent; you cannot turn this feature back on unless a sudden shutdown occurs and then this message reverts.
Health Records: iPhone owners can now store personal medical records on the iPhone, including the ability to connect to medical providers and download encrypted records. Have information about allergies, medications, tests, and results, vaccinations, and a plethora of medical details at your fingertips. We expect this feature to continue to evolve.
The Big One:
Updated Privacy: Apple is recognizing that their community greatly values their privacy, and is vowing to help do more to safeguard it.
After installation of iOS 11.3, users are greeted with a welcome message going into more detail about its new Data & Privacy feature that states, "Apple believes privacy is a fundamental human right." The good news is that Apple is now trying to be very transparent with regard to what data it collects from users. To be fair, iPhone owners are Apple customers, and with this relationship, a degree of consumer information is expected in a transaction. Is Apple not held responsible for maintaining the security on our iPhones? We, therefore, assume they require tidbits of consumer information but also have ironclad security with which to protect us – fair trade on the smallest scale. Apple now tells users what data it collects and why just inside Apple apps with a small icon that looks like two shaking hands. The irony is that much of this information has been included in the privacy policy offered by Apple for iTunes transactions (over 1,000 words, roughly).
Compatible iDevices – iPhone 5S or newer, iPad mini 2 or later, 6th generation iPod Touch or newer, and the 2018 iPad – will (or will have already) receive automatic prompts to install iOS 11.3, but it can also be manually installed via Settings, General, Software Update. The focus with 11.3 is the iPhone, but iOS doesn't only run on phones, so the new operating system comes with the goal of overall efficiency and privacy.
We love our iPhones (and iPads, too), and we keep endless information on these tiny pocket computers that run our daily lives. From phone calls to text messages, from email to apps, from appointments to reminders, our iPhones hold the key to our productivity and our connectivity, and we want control over how they function. Apple finally recognizes and concedes (some) control to users with iOS 11.3, and we expect even bigger things to come from this.
Apple, this is the beginning of an even better, stronger relationship!
The post Will Apple Stop Spying And Give Users More Control? appeared first on This Website Is Only Available For Members Of The Ulistic Marketing Programs. People Caught Stealing Content From This Site Will Face Legal Action..
Client Success
"I have an offsite assistant, and all of my files (drawer-upon-drawer of them) are now  available. The ability to load documents from the offsite location, and have them [available] for me exactly when I need them is the great benefit of the SaveYourData software,"
The Michaud Group
readmore