Why Technology Could Help Auto Dealerships Attract the Right People
This is a short article exploring how auto dealerships can benefit from the use of technology. There are numerous ways for these types of businesses to use technology to expand their reach.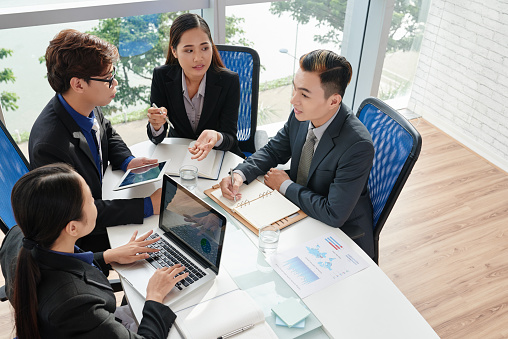 Today, Millenials are amongst the most valuable customers for any business. According to a recent study, Millenials are spending about $2000 billion ever year. To get a share of this money, you will have to entice them with technology. Here are a few examples of why I think technology is a great way to attract more customers to the business.
Using Apps Helps to Keep Customers Interested.
As the saying goes, out of sight out of mind. Most millennials today get a huge chunk of their services from just tapping their mobile devices. If you want to attract customers to your business, you need to be in front of their faces all the time. A nice way to achieve this is by having an app developed for your auto dealership. The app could then be used to send alerts about new vehicles or new deals. This could make your dealership more attractive than other dealerships.
Being Able to Target Only the Right Customers.
The digital age has made it possible for marketing campaigns to target only clients that have a high chance of converting. This is contrary to traditional means that target a broad range of customers with the hope that a few interested customers will see the ad. This trial and error method can sometimes lead to many wasted resources. Besides that, there is usually no way of verifying if the ads have reached the intended audience.
For instance, most digital marketing firms have tools that allow them to analyze data and send out personalized ads. The ads will be edited to contain the name of the individual and present them with only vehicles that they are likely to purchase based on past online activities.
The sophisticated technology allows for highly targeted marketing that can help to increase sales, even for a small dealership. One of the major benefits of such a system will be reduced costs as marketers gain insight into the behavior of potential customers.
The Use of Technology by Dealerships is Still Highly Unexploited.
Most experts that make use of digital mediums is quite untapped by most dealerships; they still prefer to use traditional means to reach customers. One of the ways technology is being used in commerce is in Customer Relationship Management. It is a model that helps companies to have meaningful interactions with their clients with the aim of attracting and winning over new customers. This process also entails enticing old customers to come back. In general, it is an excellent way to boost profits without having to spend so much on advertising. Technology and the web have given companies new tools for use on CRM in ways that would have been unimaginable a few years back.
Making Purchases Easy.
The world is moving fast towards mobile payment acceptance. It is thus a surprise that more than half of all businesses in America do not accept credit cards. No doubt, there are some dealerships, which have this practice. Failing to accept credit cards will probably lead to some friction with customers.
It is estimated that businesses lose an estimated $100 billion in revenue because of this. Businesses have to be more open to new methods of payment if they want to attract customers. While the credit card fees can be a significant deterrent, the sheer losses justify being able to provide customers with a great buying experience.
In short, a business that is able to use technology to simplify the purchase process can make a lot of money from more customers. It is quite easy to invest in technology that is used for automated payments. Insisting on using the old methods of payments will contribute to much less business for any auto dealership.
Technology Can Help to Develop a Royalty Program.
It is not just about being able to attract new customers. A business also needs to be able to retain old ones. However, that cannot be possible without the use of technology. You will need to collect massive amounts of data and have the means to analyze it. That way, when an old customer comes back, they will be immediately flagged, and you can give them a small token. You can also send notices in their emails about special deals. No doubt, they will tell their friends about it. Over time, you will find more customers coming to do business with you because of this.
Use Social Media to Target the Right People.
Social media sites collect numerous Metadata from their customer that is valuable to any advertiser. The data can be used for highly targeted ads that are not possible with any other medium. Through this medium, advertisers can target people even by special occasions. Not only that, it allows the auto dealership to showcase their products for no charge on the social site. If you are lucky, you could create a viral post that could potentially reach billions of people. The possibilities of social media are many and under-exploited by most business owners. However, ensure you get an expert to do it for you to avoid making any mistakes.
Create Engaging Websites.
Today, technology has made it possible to create websites that are used for more than just talking about the dealership. With the right developers, the dealership can create an engaging website that is also informative. As people come to the site to look for accurate information, the dealership is able to use that as an opportunity to sell to them.
Conclusion.
Technology goes hand in hand with innovation. Learning how to make good use of it is what will determine who succeeds and who fails. To be successful in the use of technology, a dealership will need to be proactive. It will also need to be in the know at all times about technological innovations.
Client Success
"I have an offsite assistant, and all of my files (drawer-upon-drawer of them) are now  available. The ability to load documents from the offsite location, and have them [available] for me exactly when I need them is the great benefit of the SaveYourData software,"
The Michaud Group
readmore