Why Outsourcing Your IT Support Is The Best Decision You're About To Make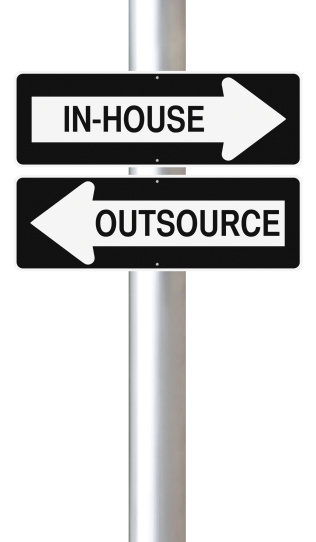 If you're still keeping your IT support in-house, you might want to change your mind after reading why that's a bad idea. By outsourcing your IT support, you will be choosing first class IT service providers, to keep your data private and protected, and to always have your technology kept up-to-date. More and more companies are deciding to reach out to third-party managed IT providers for the fact that it is becoming increasingly difficult to manage all data, hardware, and computing resources in-house. Third-party IT service providers understand IT is a huge contributing factor to your business and that is why they make sure your data is always kept safe in case of a disaster.
Reduce Your IT Costs:
By choosing a third-party IT service provider, you are eliminating costs for recruitment, company benefits, and on-going training by hiring in-house. Most IT service providers offer you fixed-monthly payment plans, this includes having your hardware upgraded and always kept up-to-date, and eliminates the costs for software licenses. By having in-house IT support, you are risking huge costs in downtime and loss of productivity by having your staff try to solve problems they know nothing about.
Focus on What's Important:
While running your business, you need to have your attention directed to your staff, costs, and customers. That is how IT service providers help you; they take care of the IT perspective so you can give your 100% to growing and supporting your business and not troubleshooting software, hardware, or user issues.
Increase Productivity:
When you have your employees constantly being distracted from their primary roles to deal with IT issues, there is a loss of productivity which leads to loss of profit. By hiring an IT service provider, you will have access to a live help desk technician at any time that will diagnose your issues quickly and fix the problem. This leads to speedy problem resolutions, reduced downtime and lets the rest of your employees focus on their primary roles.
Latest Technologies:
With technology constantly changing at a fast pace, it's hard for someone who is unqualified to keep up. Hiring an IT service provider will always keep you updated with the newest software upgrades on a fixed-monthly payment. This eliminates need for always paying for hardware upgrades and software licenses; also the time wasted updating your own technology. Professional IT service providers have accreditations and partnerships with leading technology providers such as; Microsoft, Sage, Cisco, and Avast. The technology aspect of your business will always be improved. They also offer disaster recovery plans which will keep your data safe and secure on offsite databases to prevent data loss due to disasters.
Hiring Your Own Staff:
Hiring your own staff is very time-consuming and expensive. Also, without a technical background, it's hard to find someone who is properly equipped with the tools and skills your IT requires. Professional IT service providers have highly trained specialists on hand with all the latest industry qualifications. Forget about stress of hiring the unknown and put faith into professionals who are always up-to-date with a knowledgeable skill set.
Client Success
"I have an offsite assistant, and all of my files (drawer-upon-drawer of them) are now  available. The ability to load documents from the offsite location, and have them [available] for me exactly when I need them is the great benefit of the SaveYourData software,"
The Michaud Group
readmore