When Is It Time To Think About Replacing My Aging Server?
Server hardware is the backbone of all that you do in your business. With the appropriate hardware, your company can remain competitive in a world dominated by tech. Needs such as connected devices, analytics-driven processes, and social media marketing are reliant on well-functioning server hardware and devices. Without these things, it can be difficult to stay current in an ever-changing market.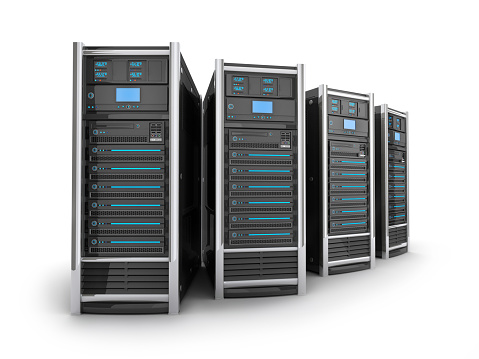 There are four immediate reasons to replace your old server hardware.
You should replace your server if:
You've been using it for more than three years: Older servers will not have the ability to do what newer servers do. If a company is unable to meet their commitments to customers, the resulting difficulties could include incurring higher costs and falling behind the competition. Another issue that could arise is unplanned downtime. Unplanned downtime will not only decrease the productivity of your business but will also have an impact on customers. This impact, along with other unplanned expenses, could cause excessive damage to your company. To avoid these issues and expenses, it's essential to have a high-functioning server.
Your warranty has expired: Without a warranty, a server isn't reliable. There needs to be a plan if something goes wrong, and without a warranty, you run the risk of introducing security threats and the potential of compatibility issues with your company.
Your server is unstable: An update will not cure an unstable device. If your server is having issues with Windows or the like, replacing a bad stick of RAM won't be the solution. You can try to fix the server, but this will likely take time and effort, and ultimately might not even work. Upgraded servers also come with more features, giving your business more opportunities to have things the way you want them. Finally, well-functioning servers can help you maintain a standard of function for your devices, meaning that you can plan future updates easily.
Your business requires more storage: If you are running a server that is functioning well but requires more storage, you have the option of adding hard disks to your server. After formatting, you have the option to move information to the new hard drive. If your storage needs have changed, perhaps from a 500GB to a 1 or 2TB drive, it may be time to replace your current drive and ultimately your servers. The deciding factor when determining if you should replace your server hardware should be what the server is used for and if it is meeting the standard for the business. A server that is used for multiple, time-sensitive functions should be of the highest working order. For example, servers handling customer based functions will need to be consistent in the service they provide, which requires an up-to-date server.
There are other reasons why you should replace your out-of-date or non-functioning server hardware, including:
Avoiding unplanned downtime.
Preventing unplanned expenses.
Being equipped with modern features.
Planning future updates with ease.
When you are considering replacing your server hardware, it is worth considering online servers over local servers. You must maintain local servers. They require storage room, in-house IT support, and when something goes wrong, you must wait an undetermined amount of time for the issues to clear up.
Consider switching to the Cloud, which provides similar functions to a physical server, while offering some upgrades as well. With Cloud-based server's, businesses can access resources online within minutes and will have the required tools for auto-scaling, auto-provisioning, and auto-management through the community-driven open development API.
There is also the option of running both Cloud servers and physical servers simultaneously. Running both types of servers may be the best option when considering a shift in server hardware. By working with Cloud and physical servers all server needs can be met. Cloud servers provide the ease and reliability of use, while dedicated servers are more secure and allow users to address stringent security and compliance needs.
You need the ability to use the cloud for applications where it's best suited, and run dedicated hardware where needs require.
Cloud also offers the option of private or public servers. Private servers are better for business-critical operations, and public Cloud servers are best for non-sensitive operations.
Alternatively, you may consider replacing your current server hardware with the newest Windows 2016 server. This system s is an entirely new generation of operating systems and offers features that were previously not seen. If you are considering moving to the Cloud, but find that it seems complicated or does not fit your business's needs, Windows 2016 may be the answer. Windows 2016 is designed to work with any infrastructure that is currently in place, making the transition seamless.
Replacing old or non-working servers with the newer Windows server gives companies the option of doing more with their server. They will have the standard server functions and implement key security applications. Windows 2016 can also improve efficiency by blending physical and virtual infrastructures through software defines technologies.
Replacing your server might seem like it will be more effort than it is worth. However, when you are struggling with issues such as instability or storage issues, replacing your old server is the best option. Newer servers offer more usability and better functioning systems that are essential for keeping the standards of a company.
To learn if it's time for you to replace your server hardware, or for more information about what server will work best for your needs, contact your local IT professionals.
Client Success
"I have an offsite assistant, and all of my files (drawer-upon-drawer of them) are now  available. The ability to load documents from the offsite location, and have them [available] for me exactly when I need them is the great benefit of the SaveYourData software,"
The Michaud Group
readmore