The Benefits of a Using Local IT Provider Over a Long-Distance One
Do Your Want an IT Provider Who Never Visits Your Office, or:
One Who "Pays House Calls, Addresses Your Unique Needs, and Resolves IT Issues Quickly and Correctly.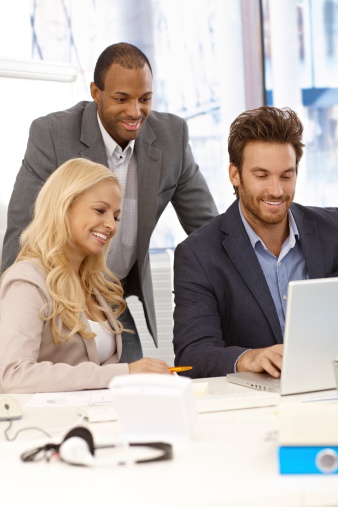 Today with the "Big Guys" offering cloud services from afar, business owners are confused about what type of IT service they really need. IT is more complicated than ever, and there are many factors to consider when you're deciding on an IT service provider. But when all is said and done, the most crucial question to ask yourself is if you'd like to work with a local IT company that has visited your site and knows your business well, or a distant "Big Guy?"
Most small businesses still rely on computing devices and servers that are housed in their offices. While remote monitoring via the cloud is no doubt a good thing, do you really want all of your IT services to be remote?  You can hire a remote "Big Guy" but what happens when a disaster occurs, or you need a major upgrade or new equipment installed that requires onsite service?  Without a local IT provider on hand to call, these things could go unattended and end up hurting your business.
The following are the top four reasons why it's best to use a Local The GTA IT Provider:
When you need to get your critical systems back online, it's frustrating and time-consuming to rely on support professionals from another side of the country (or world) who don't have the resources necessary to visit your facility. When you work with a local IT company, their technology experts can come to your location and diagnose the problem and immediately implement solutions to resolve the issue correctly.
To maximize the value of your services and upgrades, a local provider will make sure your staff understands how to make the most of them right after they've been implemented. While a distant IT company can provide training materials and support, they can't be on-site to lead training sessions, work one-on-one with employees, and answer important questions.
Natural disasters, water main breaks, and power failures can occur at any time. These events can easily harm your technology infrastructure. Rather than trying to describe the consequences of a disaster to someone over the phone, a local IT provider can come to your location and evaluate the severity of the situation. In a situation like this, there's not much a remote IT service provider can do for your business.
Your business is unique, and likely doesn't align with a one-size-fits-all IT approach. Many remote IT service providers try to implement generalized solutions, because that's what they can easily sell. They don't know (or even care to know) that you require more unique solutions to grow your business. With a local IT service provider, you can receive the personalized attention you deserve.  
Use a Local The GTA IT Provider Who Will Meet Your Unique IT Needs
A local IT company can provide you with the exact same services as a virtual provider, in addition to personalized attention and on-site support. In order to prepare for any possibility, work with a local company that has the resources necessary to send IT professionals to your location, and give your business the attention it needs.
Client Success
"I have an offsite assistant, and all of my files (drawer-upon-drawer of them) are now  available. The ability to load documents from the offsite location, and have them [available] for me exactly when I need them is the great benefit of the SaveYourData software,"
The Michaud Group
readmore