Ten Ways Microsoft Exchange Online is Superior to Google Apps for Business Communication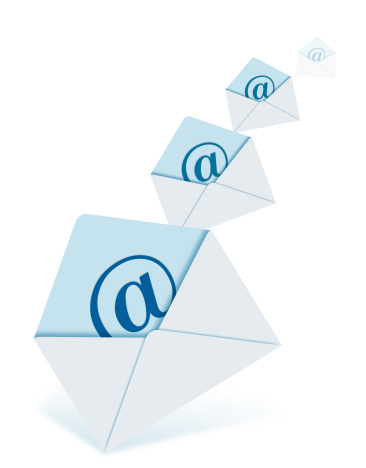 For a long time, organizations of all sizes have used Microsoft Outlook running on Microsoft Exchange Server to provide users with impressive and intuitive messaging capabilities. Recently, Google has claimed that Gmail, its online messaging service, is an optimal alternative to Microsoft Outlook with Microsoft Exchange.
While it's possible to use a Google add-on, Google Apps Sync for Outlook, to run Microsoft Outlook as a front-end to Gmail; there are many differences between using Outlook with Gmail and Outlook with Exchange.
Why Microsoft Exchange may be a better solution for your The GTA business
For over 15 years, Microsoft has been providing online services and business communication products to organizations and individuals alike. In 2005, Microsoft predicted the need to provide hosted communication tools as well. Cloud computing quickly became essential to Microsoft's plans for cost-effective computing.
Microsoft CEO Steve Ballmer recently explained "about 75 percent of our folks are doing entirely cloud-based or entirely cloud-inspired [work]. A year from now that will be 90 percent….For the cloud, we're all in."
Since 2005, Microsoft has provided the power of cloud-based services to businesses all around the world, which will continue with the Office 365 suite including Exchange Online. In 2006, Google made the decision to bundle Google Mail (Gmail) and other online services as Google Apps for Your Domain, targeted at enterprises.
In 2007, Google launched the first Premier Edition. In 2009, Google upgraded Gmail, Google Docs, Google Calendar and Google Talk from beta status; in 2010, the company launched Google Apps for Government.
Google continually improves its products to address consumer and enterprise communication, advertising, collaboration and entertainment needs at cost-effective prices. However, there are 10 areas where Microsoft Exchange Online provides a superior business communication experience for consumers:
1.     Simple and Familiar User Experience
With Microsoft, you can expect a consistent user interface across Microsoft Outlook, Outlook Web App, and Outlook Office Mobile. Regardless of your device or location, users will have the same experience. Often, users are already familiar with options and tools from past experience with similar Microsoft products, so productivity remains persistent even with new versions.
2.     Offline Access Anytime and Anywhere
With Microsoft Outlook and Exchange ActiveSync technology, you're able to access your email virtually anywhere, regardless of a network connection using offline access. This includes email, tasks, calendar, meeting invitations, address books, and much more.
3.     Extensive Set of Features
Microsoft Outlook and Exchange related products and services offer a wide variety of functionality, from consolidated communications to document collaboration, voice mail, email, contact data, Internet-based voice calls, presence and scheduling, video, audio and Web conferencing, organizational structure information, meeting facilitation and document storage, document sharing, task lists with reminders, flags and categories, and more. Google doesn't offer many of these features and services directly, recommending third-party solutions for important services and features such as single sign-on service and Web conferencing.
4.     Security by Default and Design
Since the release of Exchange 2000 Server SP3, Exchange has followed the Security Development Lifecycle process for the reduction of vulnerabilities in the product. In addition to certifications, including Common Criteria EAL4+ (Exchange Server 2003 SP3 and Exchange Server 2007 SP2), Exchange has proven that it can provide a real-world security messaging environment.
Microsoft security features such as encryption, Digital Rights Management, digital signatures and policy based e-mail management provide exceptional protection against data theft and loss. With both Microsoft Exchange Server and Exchange Online, concerns about data privacy and security have been addressed.
5.     World-Class Customer Service and 24/7 Support
Microsoft has a long-established customer-service organization that provides clean Service Level Agreements. In addition, Microsoft has created a comprehensive method to resolve complex or difficult service issues with customers. Exchange Online provides a community forum, phone and email support for your business – 24 hours a day, seven days a week. While Google Apps provides 24/7 phone support, only for system critical events that affect over 50% of users.
6.     Easy Administration and Deployment
Most IT administrators are proficient with Microsoft product commands and processes, making it simple to configure and manage Microsoft Outlook with Exchange centrally, as opposed to manual processes on individual machines. Exchange Online provides an exceptional level of control for administrators through management tools, role-based access control, and rich coexistence.
7.     Maximum Privacy and Control of Your Data
Exchange Online follows Microsoft's Privacy Guidelines, which were created to give customers increased control of their data and information. Microsoft security features such as encryption, digital signatures, policy-based e-mail management and Digital Rights Management provide maximum privacy and control of your data, as well as protection against data loss and theft.
8.     Designed to Work with Other Microsoft Products
Microsoft Exchange is designed to work with other Microsoft products, such as Lync™ Server and Microsoft SharePoint®, which enable powerful collaboration and communication capabilities including collaborative document markups in real time, online presence, document check-out and versioning, Web conferencing with conference recording, and communication with line-of-business applications such as SAP.
9.     Upgrades Based on Your Schedule
Microsoft Exchange Online allows 12 months for transition, whereas Google Apps only allows one week for your business to figure out whether the updates work in your business environment; which can easily become a hassle for busy organizations.
10.  Real-World Reliability
Did you know Bank of America has achieved 99.999% uptime with their Exchange Server deployment? With Exchange Online, you'll obtain a financially backed 99.9% uptime SLA; whether it's online or on-premises, Exchange Server offers phenomenal reliability and security.
While Microsoft Exchange Server with Outlook is a fantastic choice for functionality, reliability and security without additional cost; Gmail requires extra applications and browser add-ons to allow users the same functionality, including the following:
Google Apps Sync for Outlook:
Used to run Outlook on Google Apps instead of on Microsoft Exchange.
Exchange to Google Apps Migrator:
Used to migrate email messages in bulk from Exchange to Gmail.
Used to access and use "experimental" Gmail features.
Used to allow use of the latest features in HTML version 5.
Used to synchronize the Gmail directory with the Active Directory service.
Used to provide single sign-on to Active Directory.
Used to provide 10 years of email retention and additional security for Gmail.
In addition to these add-ons and applications, you'll need these applications and plug-ins to provide the same level of functionality found in Microsoft Office 365:
Used to provide web-conferencing service.
Used to provide instant-messaging services.
Google Video and Voice Plug-In:
Used to enable web-conferencing.
Microsoft Exchange Online: Consistent and Beneficial for Organizations
Microsoft Exchange Online was designed for organizations looking to obtain all the benefits of cloud-based email, security, calendaring, and operational efficiency. One of the biggest advantages of Microsoft Exchange Server is the consistency. Exchange Server and Outlook maintain functional and navigational consistency despite providing new capabilities in each update.
Google Apps, on the other hand, isn't very consistent. The navigational layout changes with each update, making it difficult and time consuming to learn the changes in each update. To learn more about Microsoft Exchange Online, visit here. To learn more about Microsoft Office 365, which provides cloud versions of the most reliable Microsoft collaboration and communications products with the latest version of Microsoft Office, visit here.
Client Success
"I have an offsite assistant, and all of my files (drawer-upon-drawer of them) are now  available. The ability to load documents from the offsite location, and have them [available] for me exactly when I need them is the great benefit of the SaveYourData software,"
The Michaud Group
readmore