Shopping for the Holidays Online: How to Stay Safe Using the Internet
Shopping online can be done safely on a secure network, by changing your passwords frequently, and always updating any software installed on your device.
As you get ready to shop for the holidays, you may be worried about the safety of shopping online. While fraud does occur, you can help reduce your chances of being taken advantage of by taking a few precautions. First, you must shop on sites that are trusted, and pay with a credit card that offers protection against fraud. This way, even if you are taken advantage of, your credit card will take the financial hit. If too much information is being asked of you, or something about the transaction doesn't feel right, it's important to abandon the purchase before you provide any further information.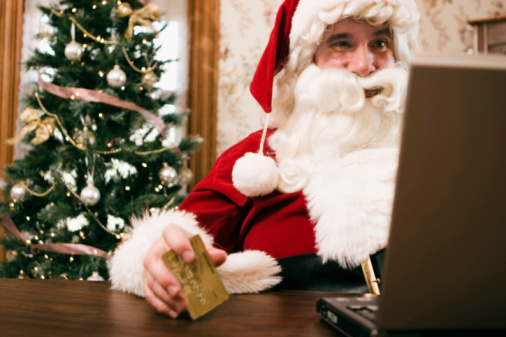 How to Protect Yourself While Online Shopping
There are a number of steps you can take to protect your security when you are shopping on a mobile device. You can start by changing the password on your device before you use it, or set up a schedule to change your password. Frequent password changes make it harder to hack into your device and steal your personal information. Look over the information provided with your device to learn about ways to keep the device secure over time. Make sure that any device you use contains all the current software upgrades, and that all of the apps that you use to shop are the current version.
Check for Malware on All Devices in a Network
When you are using a device connected to a network to shop online, you have to make sure that any other devices connected to the network don't contain malware or other infections. You are prone to hacking on your device if any of the devices in your network are infected.
As you prepare to shop online, you must also be careful about using public wi-fi hotspots. Your personal information is important, and when you log into bank accounts or make purchases online while using a pubic, open network, you are setting yourself up to have your identity stolen.
If you are nervous about shopping online, do your research. Make sure that the company you want to purchase from has plenty of solid, positive reviews from shoppers. Stay away from sites with little or no user feedback. If you read about a site having security trouble, it's time to move on to another shopping experience.
Client Success
"I have an offsite assistant, and all of my files (drawer-upon-drawer of them) are now  available. The ability to load documents from the offsite location, and have them [available] for me exactly when I need them is the great benefit of the SaveYourData software,"
The Michaud Group
readmore