Microsoft OneDrive Spring Updates Include Compatability With SharePoint
If your company uses Microsoft OneDrive for Business, you will be happy to know that it will have SharePoint document sync by the end of the year. Microsoft will launch an assortment of updates to the OneDrive Next Generation Sync Client, most of which are targeted toward those who use OneDrive for Business. The announcement was made on April 12. The company's OneDrive NGSC has been around for Mac and Windows users since December of 2015. Let's take a look at what's in store for users during the next couple of months.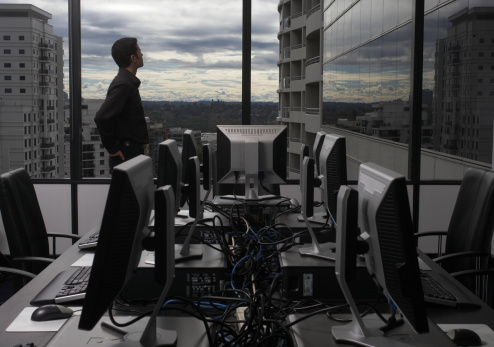 SharePoint Document Library Sync
Anyone who manages a large amount of data should understand the merits of SharePoint. Those who are in charge of keeping a company's information organized will find that SharePoint's online document library sync coupled with Microsoft OneDrive for Business will ameliorate document storage challenges. The two programs will now be able to work in unison, saving your organization plenty of time and effort.
Windows 8.1 Support
The changes will round out integration with Windows OS support (versions 7, 8, 8.1 and 10) as well as Office 2016 integration. The update will provide new features in real-time such as sharing documents through the Office app, opening documents by way of the list called "Most Recent" and co-authoring.
Easy Installation
Just about anyone can install OneDrive sync client with ease. A registry key will not be necessary for Windows or Mac's terminal window. Those who are running the old version of the sync client will enjoy a smooth switch that does not demand a re-sync.
Safeguard Against Certain Types of Files
The updates will allow IT personnel to prevent the syncing of specific types of files, and it boosts bandwidth to boot.
Improvements for Longevity and Operation
This update helps out small files in terms of download / upload speeds.
Pause Sync Ability
The pause sync function will certainly come in handy. It allows the suspension of syncing across your specified amount of time. This is the perfect feature for frequent flyers and those who use their smartphone on a regular basis.
Easy Access
You can now view your files on the World Wide Web. Just right-click the document within Windows Explorer; choose "view online," and you will be able to find the OneDrive for Business folder. You can even sync your preferred file types. Support is now provided for .aspx, .json, .swf and other files.
Client Success
"I have an offsite assistant, and all of my files (drawer-upon-drawer of them) are now  available. The ability to load documents from the offsite location, and have them [available] for me exactly when I need them is the great benefit of the SaveYourData software,"
The Michaud Group
readmore