Improve Video Conference Calls With The New PTZ PRO 2 Camera
Physical face-to-face meetings are on a sharp decline and this decline is attributed to a corresponding rapid growth of video conferencing technology. The last few years have seen immense development in telecommunications, especially on the teleconferencing front.
First, watch the funny video below that pokes fun at conference calls in real life.  Enjoy!
With company staff becoming increasingly remote and many employees opting to work at home, conference calls are the best shot at enhancing collaboration between workers. Physical meetings take time, effort, and money to set up, yet they are often marred with distractions. On the other hand, conference calls are very efficient when setting up properly.
Video Conferencing Can Get Messy If Not Properly Set Up
Despite the outstanding benefits of conference calls, many companies are still reluctant to embrace them and they have valid reasons for their reservations. Being part of an improperly set up conference call can be an awful experience, which might give your company staff a negative impression of conference calls (More so if you are trying it out for the first time).
The PTZ Pro 2
If you've ever been part of one before or hosted one, you know how disorderly they might get. That's where PTZ PRO 2 comes in handy. It's a conferencing camera built to optimize all aspects of a conference call. PTZ PRO 2 is a solution which enhances the quality of both video and audio to give your conference calls dignity.
What's PTZ Pro 2 All About?
The PTZ Pro 2 is a state-of-the-art camera technology which has brought new enhancements to video conference calls. The technology was developed with conferencing calls in mind. The camera has a 10X high definition optical zoom with a 2,600 pan and 1,300 tilt.
If you are looking for camera technology with top-notch optics to transmit videos in real time and create the experience of sharing a room with your colleagues, then this might be the perfect fit.
Its adjustable camera controls are efficient and offer more convenience for conference call organizers. The remote control gives the host more functionalities to control the cameras even if they are thousands of miles away. Other impressive enhancements that come with the PTZ Pro 2 include a sharp video resolution, colorful reproduction of images, and a high optical accuracy.
In a nutshell, PTZ Pro 2 is about ease of use and capturing the motion in high definition using better controls.
The PTZ Pro 2 is the ideal camera for large meeting rooms and auditoriums. The lens has a wide field of view, a sharp focus for detailed images, and the camera is free to pan and tilt. The powerful 10x zoom lens has an autofocus which delivers astounding image clarity to participants of the meeting regardless of the distance.
Like other Logitech cameras, the PTZ works for both small and large group meetings. It is compatible with many types of video conferencing software so you don't have to worry about application compatibility. There's a good chance that every video conferencing app you've used before will work well with the PTZ Pro 2.
Easy To Use
The USB plug-and-play connectivity makes the device so easy to set up and use, you'll be amazed. All you need to do is connect it to the meeting room computer through a USB port and you will be good to go. PTZ Pro 2 is compatible with most conferencing call software on Macs and Windows devices.
Remote Control
You can operate the PTZ Pro 2 when near it or thousands of miles away. When near the camera, you can use a hand-held remote to tilt, pan, and zoom. The hand-held remote control works if you are operating the camera while in the meeting room. If you have to control it when thousands of miles away, all you need is a downloadable remote control application. The application will give you all the functionalities that the hand-held remote does.
High-Grade Premium Camera Lens
PTZ Pro 2 is decked out with a premium camera lens. Here is what's special about this lens; it gives you crystal clear images with colorful rendition, sharpness, balanced brightness, and it maintains clarity even when the lens is zoomed in.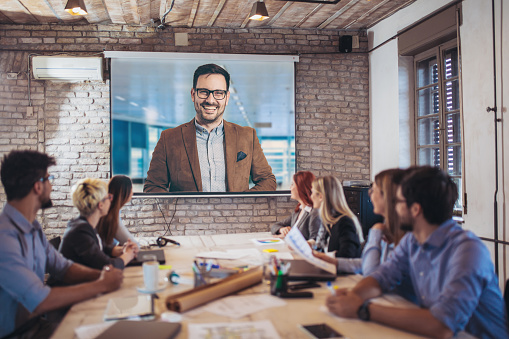 You Get To Choose From Different Mounting Options
Unlike many video conferencing cameras, the PTZ Pro 2 gives you multiple mounting options to choose from. It comes with mounting hardware for table top and for wall mounting. For additional flexibility, you have the option of mounting the camera on a tripod thread.
Certified For Business
Not all video conferencing cameras are certified for business. Cameras certified for business have many functionalities which make them ideal for professional purposes. The PTZ 2 camera is certified for use with a number of types of video conferencing software like Skype for Business, Broadsoft, LifeSize Cloud, Vidyo, Zoom, Cisco WebEx, and BlueJeans.
When looking to buy a camera with high definition video and clear audio, the PTZ Pro 2 is worth considering.
Client Success
"I have an offsite assistant, and all of my files (drawer-upon-drawer of them) are now  available. The ability to load documents from the offsite location, and have them [available] for me exactly when I need them is the great benefit of the SaveYourData software,"
The Michaud Group
readmore