Help For Selecting the Best Cloud-Based Computing Solution for Your Business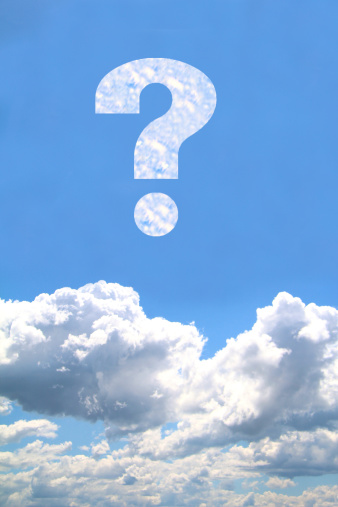 Choosing a reliable cloud-based solution for your business can be difficult. Microsoft Office 365 and Google Apps both have their benefits.  In this article we're going to help you compare these two cloud-computing solutions so you can choose the best one for your business.
Microsoft Office 365
Microsoft Office 365 combines cloud versions from its most trusted communication and collaboration products, and Microsoft Office productivity solutions.  It's a suitable choice for businesses of all sizes.
Microsoft Office 365 provides:
World-class productivity tools
Enterprise-class security & reliability
Familiar user experience
IT control and efficiency
Google Apps
Google Apps includes multiple security features designed to keep your data safe and secure. With Google Apps, your data belongs to you, and Apps tools lets you control your data, including who you share it with and how you share it. In addition, Google Apps' data-center network guarantees reliable access to your data 24×7, 365 days a year.
Google Apps provides:
Consistent backup of your data
User control and ownership of your data
Increased security and reliability
Strong encryption and authentication
Questions To Ask Regarding Cloud Delivery
Organizations today are excited about the possibilities and potential benefits of cloud computing. Chances are you're ready to accelerate your move to the cloud as soon as possible. However, there are a few questions you should first ask regarding cloud delivery, such as:
Do all users have to rely primarily on cloud-based tools?
Does the solution offer web-based, on-premises, or mixed environments?
Will the solution work with my technology infrastructure?
| | |
| --- | --- |
| Microsoft | Google Apps |
| Microsoft enables enterprises to choose the delivery method that best suits their needs, while remaining secure and scalable. With Microsoft Office 365, you can choose to run applications on premises, hosted and managed by Microsoft, or a combination of both. | Google Apps has a change-management program, which delivers a 6-step work stream, reducing user time-to-effectiveness and exponentially quickening the user adoption curve.Currently, Google Apps is only offered as a SaaS (Software as a Service) solution. |
Questions To Ask Regarding User Experience
User experience is an important aspect of cloud computing. Employees need to be productive whether online or offline, with access to capabilities that meet the needs of their business. There are a few questions to ask regarding user experience, such as:
How do you handle content reliability for Office documents?
Does the solution fully support Microsoft Outlook?
Can users work offline?
| | |
| --- | --- |
| Microsoft | Google Apps |
| Office 365 provides functionality with features that support Microsoft Outlook. While Microsoft doesn't seem interested in adding offline support for the Office Web App (the web-based versions of Word, Excel, PowerPoint and OneNote) it does support this capability in the Outlook Web App, their web-based email, contacts, calendar, and tasks-management solution in business versions of Microsoft Office 365. | Google Apps Sync for Microsoft Outlook® allows you to use Microsoft Outlook® 2003, 2007, 2010 and 2013 with Google Apps. Enabling offline access is simple, and it takes less than a minute. As soon as you do, all of your Google documents, presentations, spreadsheets, and drawings are available for offline viewing and editing. |
Questions To Ask Regarding Features and Prices
Organizations require technologies that align with the evolving needs of their users, from basic needs, to advanced features to drive content creation. There are many questions to consider regarding features and prices, such as:
Are there solutions for low-end users with basic messaging requirements?
Are there solutions for users with complex requirements?
Can I buy email or team collaboration separately, or do I have to buy the entire suite?
| | |
| --- | --- |
| Microsoft | Google Apps |
| Office 365 allows you to choose from the Kiosk Worker Suite, for employees who spend most of their time away from their computers, or the Enterprise Suite, for employees who require comprehensive features. | Google Apps is a one-size-fits-all solution, and great for collaboration. Google Docs allows multiple users to use the same document and view what their colleagues type in real time. Instead of comments, Docs has Discussions, which allows others to comment on documents for rich conversations. |
Questions To Ask Regarding Support and Maintenance
Organizations need deployment and maintenance options to successfully implement solutions and to streamline management. There are a few questions to consider regarding helpful support and maintenance, such as:
What is your service level agreement (SLA) and what does it cover?
 Do you have cloud-based system management for on-premises software?
 Can administrators control the deployment of features?
 How will deployment affect existing software?
 Who do I contact for support?
| | |
| --- | --- |
| Microsoft | Google Apps |
| Office 365 offers flexible options to provide a smooth deployment, and you can receive user training and support worldwide. The SLA is financially backed with 99.9% uptime guaranteed. | Phone support is available in nine languages for administrators. Deployment is simple with the Google Apps Setup Wizard, and the SLA states the Google Apps will be available to customers at least 99.9% of the time in any calendar month. |
Questions To Ask Regarding Security and Privacy
Most organizations moving towards the cloud are looking for transparency and validation of security tools. There are a few questions to consider regarding the security and privacy of both cloud solutions, such as:
What measures exist that assist with compliance and to help minimize risk?
Does the solution scan user emails or enable advertisements?
Where does my data physically reside?
How do you control administrator access?
| | |
| --- | --- |
| Microsoft | Google Apps |
| Office 365 doesn't use advertisements, and rights are managed at multiple levels using Active Directory. You can see where your information is stored in the data center location, and you have the ability to set role-based security models; essentially, you can delegate tasks to your users without providing full administrative rights. | With Google Apps, only the owner and managers of the domain name can create a Google Apps administrative account. Google doesn't share or reveal private user content (such as email or personal information) with third parties except as required by law, on request by a user or system administrator, or to protect their systems. If you have a Google Apps for Business or Education account, you can disable/hide advertisements. |
As you can see, there's a lot to consider when choosing the right cloud-based solution for your business.
Be sure to contact your The GTA IT service experts who understands and knows what your business needs, before making your final decision.
Client Success
"I have an offsite assistant, and all of my files (drawer-upon-drawer of them) are now  available. The ability to load documents from the offsite location, and have them [available] for me exactly when I need them is the great benefit of the SaveYourData software,"
The Michaud Group
readmore