CSEC Spying on Brazil Raises Concerns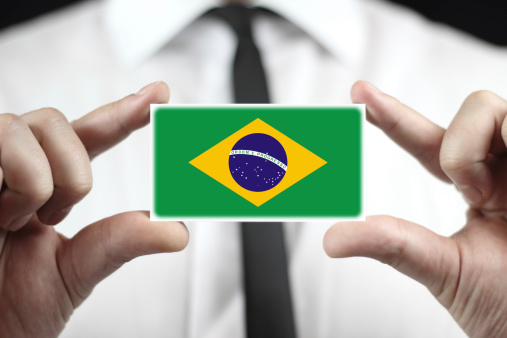 On Sunday, Fantastico, an investigative program on Brazil's Globo television network, aired leaked documents suggesting that Communications Security Establishment Canada (CSEC) has been spying via communication devices affiliated with Brazil's mining and energy ministry in an attempt to obtain economic intelligence.
CSEC is an agency whose mandate is to provide IT security for the Canadian government, to gather foreign intelligence, and to provide "operational assistance" to Canadian law enforcement agencies.
The documents obtained by Globo showcased how metadata analyzed by CSEC was used to exploit a rival country's communication devices, such as smartphones and computers. In Ottawa, CSEC's employees and visitors to its complex must check their smartphones, laptops, tablets, and memory sticks at the door.
The Leaked Documents
The documents aired in the report were first obtained by Edward Snowden, the former U.S. government contractor. They included frames of a CSEC-earmarked presentation, which were apparently shared with the United States in June 2012.
A title page in the documents reads: "Brazilian Ministry of Mines and Energy (MME), new target to develop." Then continues to ask "how can I use the information available in signals-intelligence data sources to learn about the target?" After this, it goes on to describe specific hacking techniques.
On Tuesday, Canadian officials worked to smooth things over with their Brazilian counterparts following the airing. However, there have been growing concerns about increased transparency for the CSEC.  Many experts believe that oversight of CSEC is necessary, especially if the targets of the agency's operations have broadened to reflect national economic and commercial interests.
The Potential Consequences For Canadian Businesses
Brazilian President Dilma Rousseff canceled an official state visit to Washington after the disclosure. The visit was going to be the first in 18 years, with the intention of showcasing the growing economic and political ties between the two countries. However, Ms. Rousseff did go to the UN General Assembly to complain about the "totally unacceptable" U.S. spying in Brazil.
Brazil has become a top destination for Canadian exports, which means these revelations could be disastrous to these businesses. In fact, in August, Foreign Affairs Minister John Baird visited Brazil and spoke about the country as a critical partner for Canadian business.
CSEC
CSEC has kept a low profile throughout everything; they never emerged as the central figure in any Snowden-leaked spying program prior to this disclosure, nor have they discussed any of its operations.
By law, CSEC has three mandates, to:
Safeguard Canadian government communications from foreign hackers,
Assist federal security agencies, and
Gather "foreign intelligence."
With 2,000 employees and a $350 million budget, the Canadian federal government is building a $1 billion headquarters for CSEC on the peripheries of Ottawa.
Although they don't often make public remarks, CSEC does speak vaguely of their role in fighting terrorism. But, many experts believe CSEC operations in economic intelligence have gone beyond the defensive in order to promote Canadian economic competitiveness. 
Edward Snowden
The CSEC presentation appears to have been shared with the NSA. Mr. Snowden, previously an employee for the NSA, retained access to the their data repositories as a security-cleared private contractor. Mr. Snowden leaked the materials to Mr. Greenwald in Hong Kong, before flying to Russia to retreat. The U.S. government reportedly wants to try him on espionage charges.
Client Success
"I have an offsite assistant, and all of my files (drawer-upon-drawer of them) are now  available. The ability to load documents from the offsite location, and have them [available] for me exactly when I need them is the great benefit of the SaveYourData software,"
The Michaud Group
readmore