Considering a Migration to Windows 8.1?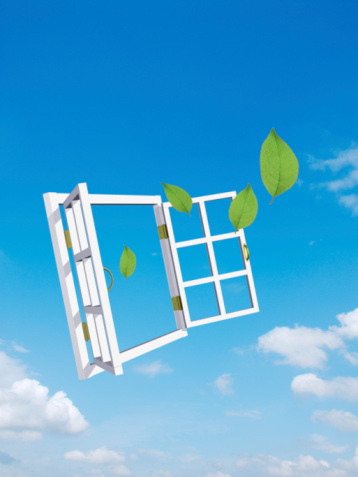 The following are some great reasons to consider Microsoft's Windows 8.1 Operating System.    
Some people complained that Windows 8 had problems.  But now that Windows 8.1 is out it seems that everyone is much happier with this Microsoft operating system.  Here are some reasons why you might want to migrate to 8.1.   
Easier Configuration: Windows 8.1 now includes a more comprehensive Settings app so changing your settings is easier and more straightforward.
Improved Desktop Features: Windows 8.1 has a Desktop Display Scaling function that allows you to use it on both large and small screens.  Plus the File Explorer utility has been simplified with a "This PC" view that replaces "Computer." And with additional commands on the right-click Start menu, including shutdown and Network Connections, you'll surely be pleased with Windows 8.1's new Desktop Features.
New Applications: Applications like Microsoft's Mail and Photos have been improved. App docking has been improved as well.  You can easily use the Start screen and desktop apps beside each other.  This means you can have up to four applications running at once if you use a large display.
Smarter Search Capabilities: With a "smarter" Smart Search in Windows 8.1 you'll get search results from Bing as well as from the files on your computer and SkyDrive. It's a handy tool, but if it's not for you, you can disable it.
Access the Cloud With Ease:  Microsoft's cloud-based file storage system, SkyDrive is better integrated into Windows 8.1 with effortless syncing, backup, and online file sharing. However if you prefer to use Dropbox, Windows 8.1 includes a complimentary, desktop and Start screen for this app.
Express Yourself: You can now set the style for your Start screen with more colors, background choices, additional tile sizes, and slideshow options. Plus you can replace the Start screen with the Apps page if you want.
Bypass the Start Screen: You can now bypass the Start screen when logging in.   When you log into Windows 8.1 you can automatically boot up the Start Screen, and you can also keep the same wallpaper on both your desktop and Start screen.
Shop Till' You Drop: The Windows store in Windows 8.1 works and looks much better than it did before. You can have access all of your software from this one location that updates the apps automatically. The Store also has a new look that includes at-a-glance descriptions and ratings that make it easier to find the best new apps.
Into the Future: Windows 8.1 is prepared for the future with native 3D printing capabilities and support for Wi-Fi Direct printers, and their Fresh Paint digital artwork app.
If you need help migrating to Windows 8.1, or deciding which Microsoft operating system or software solution is right for your business, simply contact your Microsoft Certified Partners in The GTA.  Call CAT-TEC at (416) 840-6560 or email us at: {email}
Client Success
"I have an offsite assistant, and all of my files (drawer-upon-drawer of them) are now  available. The ability to load documents from the offsite location, and have them [available] for me exactly when I need them is the great benefit of the SaveYourData software,"
The Michaud Group
readmore