BBM Released for Android and iPhone on October 21st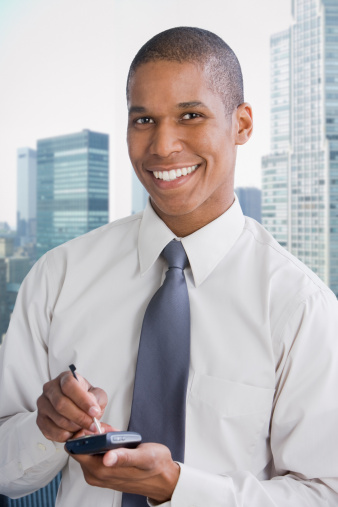 In September, an unreleased version of BBM (BlackBerry Messenger) for Android was posted online, leading to technical conflicts with the official version BlackBerry was preparing to release. Because of this BlackBerry was forced to delay the BBM app release while its programmers resolved the issue.
BBM is finally ready for iPhone and Android operating systems and was released on October 21st.  BBM is free of charge from Apple, Google, and select Samsung app stores. It allows for real-time text messaging on a secure server, so customers aren't required to purchase an SMS text plan from their wireless carriers.
BBM has been an extremely popular feature for BlackBerry users, and due to its growing demand BlackBerry announced a "simple line-up system" to help manage the rollout. Users must first download BBM, enter an e-mail address, and then wait for an email from BlackBerry to tell them when they're at the "front of the line" and can begin using the app. However, individuals who signed up ahead of time won't need to go through this process.
According to BlackBerry, the company is "focused on moving millions of customers through the line as fast as possible." For more information, BlackBerry will be providing updates on wait time via its Twitter account.
Client Success
"I have an offsite assistant, and all of my files (drawer-upon-drawer of them) are now  available. The ability to load documents from the offsite location, and have them [available] for me exactly when I need them is the great benefit of the SaveYourData software,"
The Michaud Group
readmore