Apple's iPad Air Available November 1st, 2013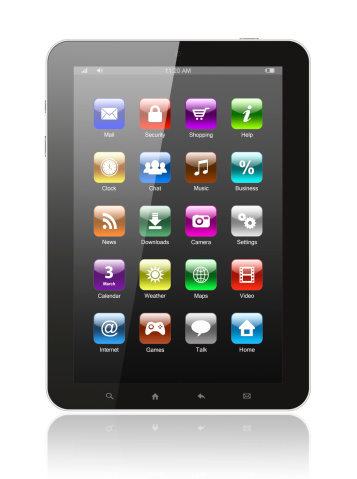 As explained during Apple's press conference last month, the iPad air is available in stores today, November 1st, 2013. For individuals who don't mind waiting for the new device, it can also be purchased on the Apple website or from Apple retail partners online.
As the name suggests, the iPad Air comes with a thinner, much lighter design. The iPad Air is 7.5 millimeters thin, weighing an impressive one pound. At the same time, the device has the same 9.7 inch retina display as the last two iPads.
In addition, Apple has made the iPad Air more powerful than previous versions. With an A7 chip, the same chip that powers the iPhone 5S, the iPad Air is expected to deliver twice the performance and speed ability. Apple claims that the dual-core A7 chip cuts file-opening times in half as well.
While the A7 chip is the same processor that powers the iPhone 5S, the iPad Air includes a slightly higher clock speed (1.4GHz, compared to the iPhone's 1.3GHz.) The device also comes with 1GB of RAM. Overall, the A7 promises to be faster, more power efficient, and compatible with 64-bit applications.
The iPad air also includes a longer battery life, with an estimated 10 hours per charge. According to many reviews, the iPad air is definitely faster, lighter, and more efficient than previous iPads, with a better screen display as well.
The new iPad Air reaffirms Apple's ambitious attempts to capture the consumer's eye and expand to the top of the market. On the Apple website, the iPad Air starts at $499 for 16GB to $799 for 128GB.
Client Success
"I have an offsite assistant, and all of my files (drawer-upon-drawer of them) are now  available. The ability to load documents from the offsite location, and have them [available] for me exactly when I need them is the great benefit of the SaveYourData software,"
The Michaud Group
readmore