Android tip – Little Known Useful Android Tips
Do you use Android smartphones in your The GTA business?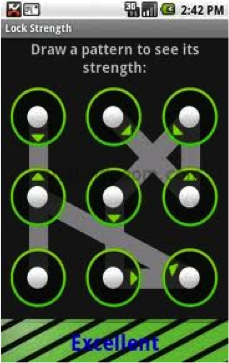 Android phones are competing in their industry by providing hundreds of cool features, but for any given consumer to be able to make use of them all is nearly impossible. Uncover the more advanced features of your smart phone with the following helpful tips.
Creative and protective passcode lock screen options. It's like you already know how important it is to have a passcode on your phone screen. It protects you from a thief either stealing or deleting your information, and heck, it may also protect you from accidental purchasing of applications by young children. (It's more common than you think!) Even if you do lose the hardware, the passcode will force a factor reset of the phone, protecting your information. But, did you know that Android offers three types of passcodes? These include the standard 4 digit number, a password and the unique pattern option that allows you to draw and set your strong unique pattern using the dots onscreen.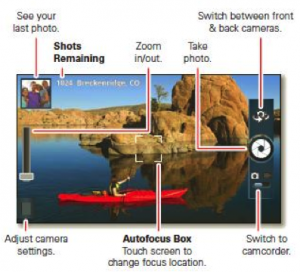 A very wise tip is to purchase a free or inexpensive microfiber cleaning cloth and cleaning solution made for electronics. Using these items together will help you see your screen better and more importantly wipe away finger smudges that might give your pattern away.
Avoid calls from anyone you choose. Your phone can send a call straight to voice mail every time that person calls you. Simply save their number as a contact, go to edit in the contact record, scroll down to "Additional Info" and select "Send Straight to Voice Mail". Now, every time that person calls from that number, you won't be disrupted by a call you would not pick up. This is particularly useful for automated reminders for appointments or pharmacy pick-ups!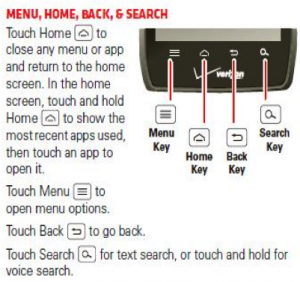 Take a quick self-portrait. Many Android phones have a camera on the back and on the front of the phone. Everyone knows how to use the back camera for photos and even videos. The front camera is great for video calls, taking pictures and videos of yourself or things behind you. When you tap the camera look for another camera icon in the app. That icon will switch your view on screen to the front camera. Then, you are ready for your close up!
Go back and forth between your most recently used apps. Your phone remembers where you have been and can help you get you back into the apps you recently visited. Just like the history and back buttons in your computer's browser take you back to your most recent web pages, you can hold your finger on the home button and it will show you the apps you last used. Tap an app to return to it, which can save you time when you need to jump back to an app while multitasking. It is a "smart" phone after all.
Send a note to yourself. On your phone tap the voice search icon, usually a microphone, and then say "note to self", and then say the phrase you want to remember. When you stop speaking for a moment or two, your phone will convert what you said into an email and send it to you. In our busy-bee society, this feature can be very handy.
Client Success
"I have an offsite assistant, and all of my files (drawer-upon-drawer of them) are now  available. The ability to load documents from the offsite location, and have them [available] for me exactly when I need them is the great benefit of the SaveYourData software,"
The Michaud Group
readmore